My wife (Monica) and I (James Van Horn) released our first McPappy Racing oval kit on 12/5/2008, but of course the history goes back a lot futher than that. 15 years ago, we married and the Lord blessed our marriage and opened the right doors at the right time which allowed us to start up two very successful help desk software businesses specializing in customer support. I am truly thankful to Monica for working side by side with me for all these years. If you've ever met her, you'd know how wonderful she is. Our strong relationship with each other and the Lord is the foundation and the reason why we are able to simultaneously run the other 2 businesses plus research, design and manufacture the McPappy Racing cars so quickly. She even supports me racing two nights per week! Bless her heart, I've got myself a keeper!

Monica was instumental in picking our color for our car. When we were looking for the best version of orange, we found it in her favorite car, the Saleen S7. The "Beryllium orange" is a Saleen exclusive color manufactured by BASF. The paint code isn't given to anyone. If you have a Beryllium Saleen and it needs repainting, you have to take it to Saleen, they VIN match it, get the paint special ordered, paint it, and have to send the leftover paint back to BASF!

So we sent in some aluminum parts and these pictures to our aluminum anodizer. The parts came back and they nailed it first try! Although we can't provide you with a Saleen S7, we can at least provide the color :)




I started racing RC cars around 25 years ago. My first real RC car was the Tamiya Hornet, although I always loved the Grasshopper (which is where I got my favorite number from). On the dirt oval race track, I got schooled by the RC10's.

I then picked up a Team Associated 12LW which taught me how to drive much better and throttle control. My friend Dave Henderson and I not only raced at the local race track in upstate NY, but we also spent many many hours of racing in the driveway, street, and parking lots. Even now, we occassionally get the cones out and throw down with some road course fun. What a great hobby.

These last 5 years, I got back into racing and have learned a lot about oval. I'm lucky to race weekly with some of the best in the world at oval. Rochester NY is the home track of Snowbirds champions Pete D'Agnolo, Brian Ziegler, and Billy Kimpton to name a few. They set the bar very high and the quality of racing has always been excellent.
A couple of years ago, I had a desire to make a new oval chassis for myself. My wife supported me and I invested in some formal SolidWorks 3D CAD classroom training. The initial plan was to simply make a conversion kit, but I realized there was nothing on the market that would satisfy my desire for motor pod plates. So I designed those too. By this point, I had spent so many hours in SolidWorks and my knowledge of the program was growing to the point where I could design the whole car. And the rest is history.

Our Mission Statement and Commitment
Our overall goal is to manufacture the ultimate race cars, the highest level of customer support, and openly shared information among McPappy Racing drivers. We also want to provide the best possible equipment in our products with the only limiting factor is keeping the manufacturing costs competitive.

We try our best to add drivers to the McPappy team that are friendly and helpful to other drivers. We have open communication at all times. For our team drivers, we openly encourage testing of new chassis's and parts. We will always provide detailed setups and a way for the community to share those setups.

As we have in the past, we plan to continually test and come up with improvements and more choices. We will not change the hole alignments from version to version unless there is an actual reason for it. We will always try to maintain backwards compatibility as much as possible and provide upgrade options if needed.

We will try to keep everything fully stocked and we usually ship the same day or within 1 business day. As always, we strive to provide the best possible customer service to support our racers. We are always willing to take suggestions on future improvements.
Our McPappy Racing CNC machine to help our team create new prototype parts quickly: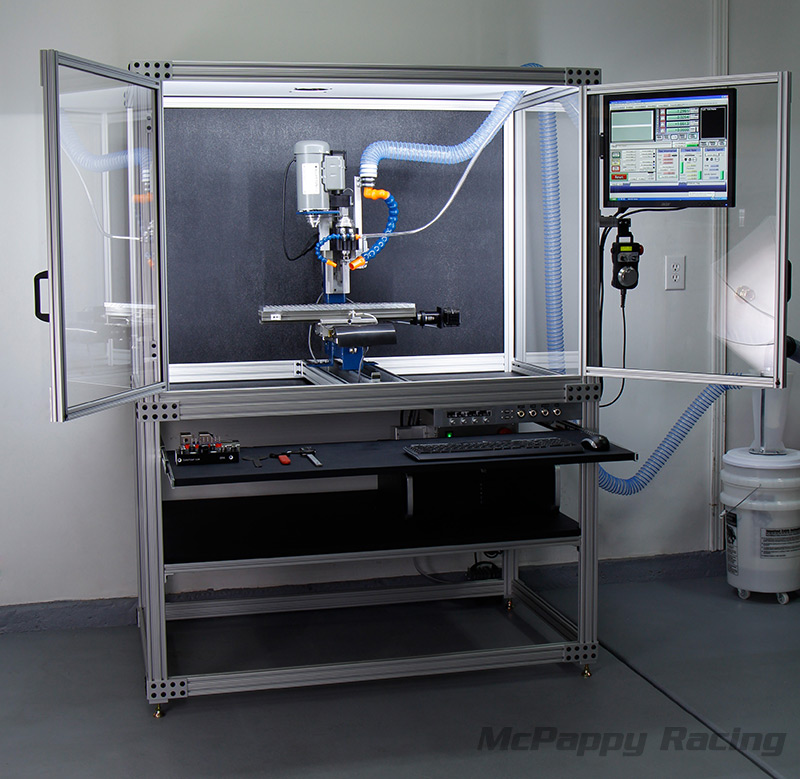 Machining of our pivot ball sockets: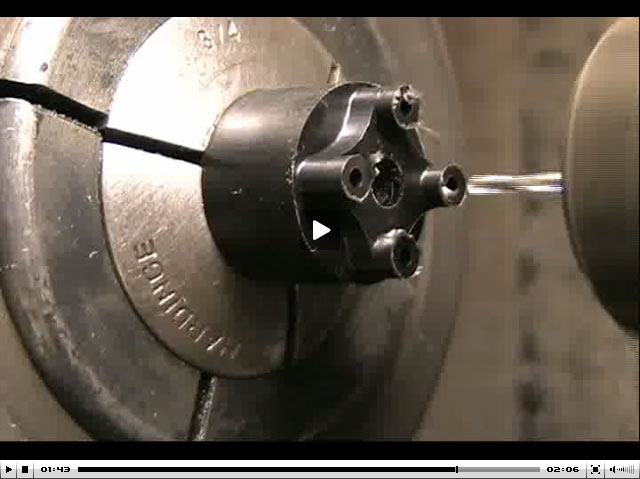 Special thanks to Gil Glidden for providing a great track for this hobby for many years. Special thanks to Peter Dardarian, Jason Harder, John Sparks, Dave Henderson, Bill Dysart, Hays Reeling, Dominic Ruggiere, Ryan Weeks, Chuck Winters, Robert Devantier, Tom Anderson, Bob Baker, Dave Irrgang, the crew at Tri-State Hobbies, the crew at Ovalmasters, the racers of the Monroe County RC Club, and all other McPappy current racers.
And finally, we come to the origin of the "McPappy Racing" name, which goes back a few years. Dave and I had an idea to make the ultimate version of a future product. One day, Dave told his father (Curt Henderson) that we were going to make the "Mac Daddy" version of the ...<secret product>. Later on, Dave's father asked, "What was it you were making again? The McPappy version of what?" It was quite funny to us that his father (being from a different generation) didn't know what "Mac Daddy" meant and said "McPappy" instead.
So I did some research, and nobody was using "McPappy", so I applied for a trademark for the name and the logo. It took 2 years to finally get approval for both! It's a memorable name and it will be easy for people to find us since we are the only company using it. Now that we own the trademarks, the name has clear sailing for the future.
Curt has recently passed away. A true Christian friend. When Curt passed away, it was a good day for him as he went to be with the Lord, but a sad day for us, as we will miss him until we can see him again.
We dedicate McPappy Racing to Curt Henderson.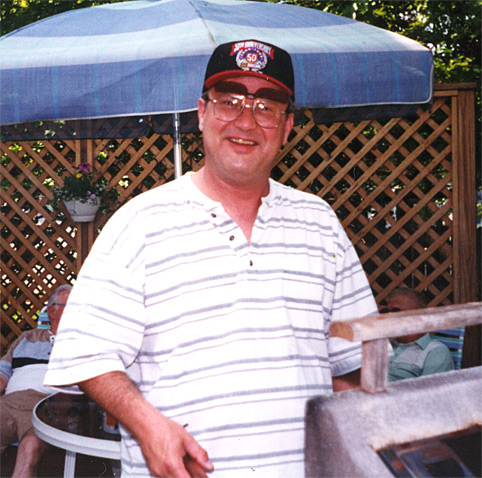 1952 - 2009
Copyright © 2021 McPappy.com. All rights reserved.
"McPappy Racing" name and logo are Registered Trademarks.


Product of Web Wonderland, Inc. Made in the USA