Tungsten weighs 1.7 times more than lead! Only gold, platinum, and a few other precious metals have a similar density. Tungsten is also completely non-toxic and environmentally friendly. It's a really hard metal, and will last for years. It's a nice one time investment.

These plates are 99.97% pure tungsten! This plate is 1/10" x 0.52" x 1.41" +/- .007". They weight approximately 0.78 oz each (+/- 0.04oz). These thicker tungsten plates are the same thickness of the carbon fiber chassis. It will fit under your speed controller or receiver. They will not work underneath the LiPo battery unless you glue them or use very thin double sided tape.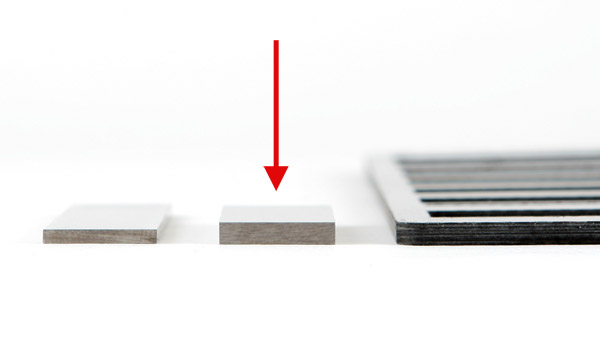 These are sold individually.