This newly designed COT bumper is contoured perfectly for COT bodies and is also 0.35" shorter to allow for more room for the foam. It's now made with the lighter 2.0mm carbon fiber. This bumper will also fit KSG cars and the Hyperdrive Pro 3.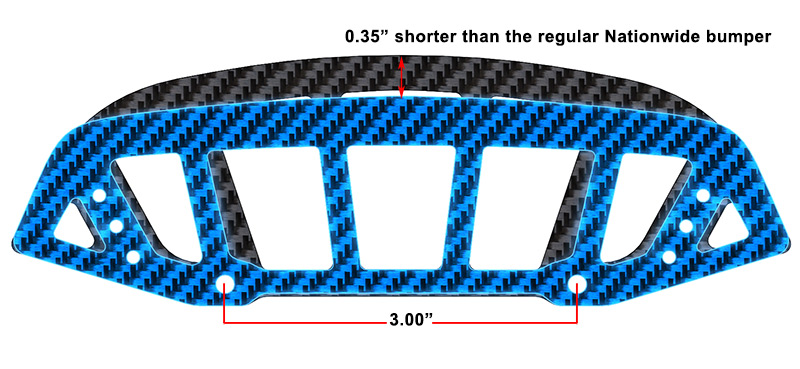 For comparison, the above picture shows the COT bumper in blue in front of the regular Nationwide bumper. (The actual COT bumper is black carbon fiber.)
Bumpers are sold individually.