Three hole, 10 degree caster blocks are now available! The 3 holes allow you to choose how much camber gain you want while providing 10 degrees of active caster. Active caster means you'll have more positive caster in the straights and less in the turns. Positive caster tends to straighten the wheel when the vehicle is traveling forward which enhances straight-line stability. Bottom line is, your car will be just as aggressive in the corners, but easier to drive in the straights. And best of all, you can now have the best of both worlds by running caster and bumpstops simultaneously!

The above picture shows the latest revision you'll be receiving. They have been revised so that the rear upright allows the 2-56 screw to go down all the way through to hold the kingpin in any of the 3 positions. Additionally, the nice looking laser etching (on one side) makes it easy to know for certain which caster block you are using. (The following pictures below show the older 10 degree version.)

You now have the full range to choose from: 0 degrees, 5 degrees, and 10 degree caster blocks.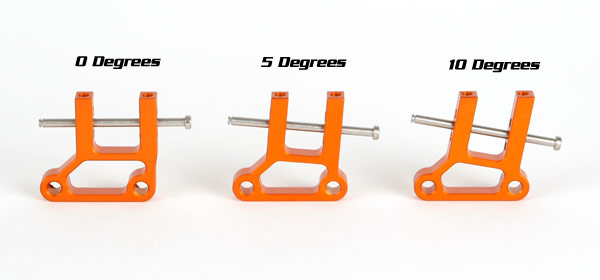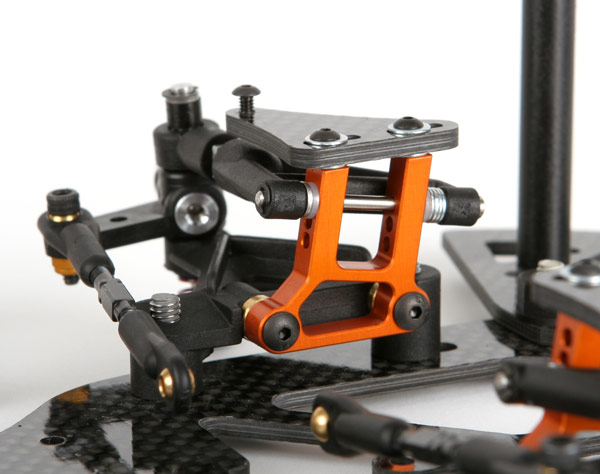 These caster blocks are sold individually. Self locking hingpins and spacers are sold seperately. 4-40 panhead screws and bumpstops are also recommended and sold seperately.