This is the adjustable spring steel T-plate from Muddslide. Simply moving the 2 screws will control how stiff or flexy the T-plate is. This new spring steel T-plate only requires one tool, as the nut has been machined to fit in the slot. This means, you can put your hex driver in your back pocket when you go out for practice. Flip the car upside down, make an adjustment to the T-plate, set it right back down. No need to go back to the pits.

Here is an example of it installed in our Team Kit car. This is the underside of the car.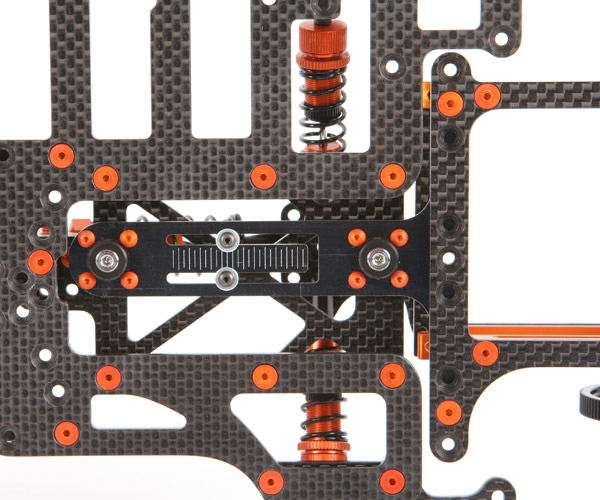 They are sold individually.