3 feet of orange 13 gauge TQ wire.
If you haven't experienced TQ wire yet, you really need to. There is nothing more flexible. Most of today's flexible 13 gauge wire has 700 strands. Not bad, but this wire has 1,296 strands! TQ also uses a thinner silicone insulator. The entire outer diameter is 3.5mm …as thin as most 14 gauge wire but delivers more power since it's 13 gauge! This TQ wire will reduce the pod bind remarkably.

Sold in 3 foot lengths. We also sell a kit that includes the red and black wires.

Here's a closeup of the strands.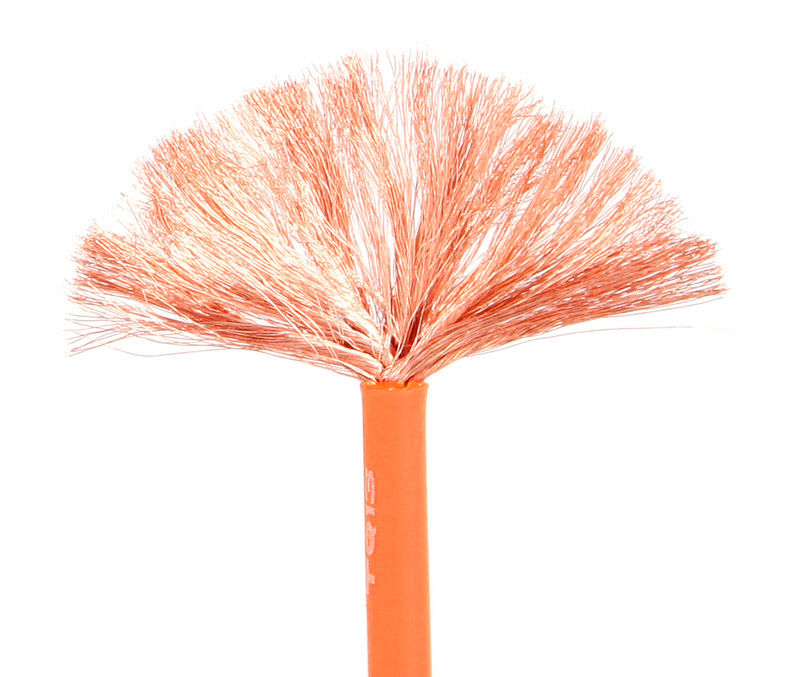 Here's a picture of it installed in the car: